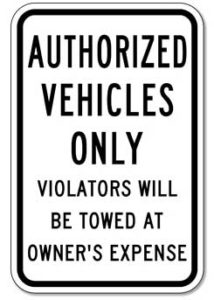 Parking at a Homestead Properties apartment complex is for tenants and their authorized guests only. All tenants must display a parking tag from their rear-view mirror or attached to their front dash where it is clearly visible. It is the tenant's responsibility to keep a current tag and to inform management (254-968-4116) if you have switched vehicles. YOU ARE RESPONSIBLE FOR INFORMING YOUR GUESTS OF THEIR RESPONSIBILITIES TO AVOID TOWING!
RULES FOR VISITORS PART 1
Guests must display a note with your first name and apartment number on their dash.
Guest parking is a privilege and must not be abused. Tenants will be approached by management if we feel someone is abusing parking.
Leaving a note and heading to class without stopping and visiting the tenant is ABUSE and there is ZERO TOLERANCE. Your guest will be towed and will not be allowed to park on our properties again.
North Park Apartments
Guest parking are the spaces nearest Frey Street only.
Regency Apartments
Guest parking are the spaces located at the very back of the building away from Frey Street only!
Texan Terrace
Guest parking is along the wooden privacy fence across from the laundry room only!
Stagecoach
Guest parking is located directly across Swan street only!