December is almost here — It's time for that six-month lease
Mention this ad for a $565 rate a saving of $60 per month!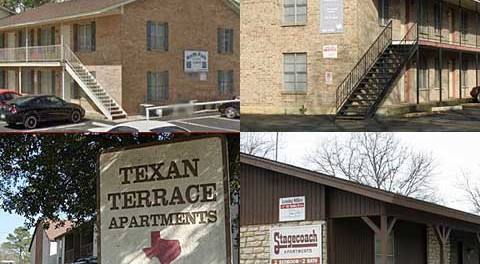 Make Mom and Dad proud by nailing down a six-month lease at a year-long price rate! We have a limited number of six-month leases available at two of our locations surrounding the Tarleton State University campus. This is perfect for spring semester students and graduates! These all-electric apartments have central heat and air conditioning and are fully self-contained units so you don't have any "suitemates". Enjoy the carpeted living areas, and vinyl flooring in the kitchens and bathrooms. Don't worry about on campus parking because it's 400 yards (approximate) to the center of campus. We are Stephenville's top-rated apartment provider as listed at ApartmentRatings.com. No gimmicks, no sales pitches just a good, solid, well maintained place to spend a quality six-months or longer. We pay, sewer, water and garbage. Download a free application and we say "free" we mean there's no application fee. For more information give us a call at 254-968-4116.